We  have made it to Honduras.  I will try to update more later.  We arrived Tuesday.  There was a little delay getting the jet bridge to our plane.  But we safely got from the airport Baxter.  We bagged food, went and bought supplies and then had dinner at Baxter.  We drove to our hotel and had everyone in the bed by 9 0r 10.  Great night of sleep.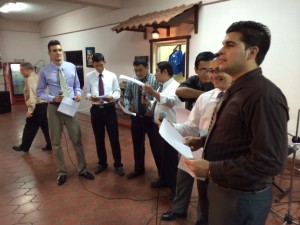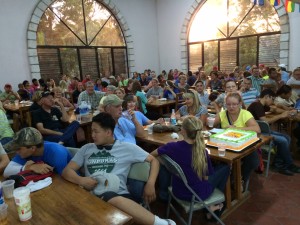 We are eating breakfast lunch and dinner at Jovenes. We are having pancakes for breakfast and then pb & j sandwiches for lunch and then grilled chicken, corn and potatoes for a dinner meal.
Today we are packing buckets, painting, sorting clothes, building a side walk and roof and other projects… and basket making, VBS, devo and other fun things at Jovenes.
Tomorrow we will go to Liminocilo for food and cloth distribution….vbs, medical and dental work.
We will built two houses while were here…and will be here as the first elders are installed at the Kennedy church.
So far off to a good start.  Continue to pray for our safety.